The Trifecta of Dining Experiences
Text by Heather Bode • Photography by Jacqui Smith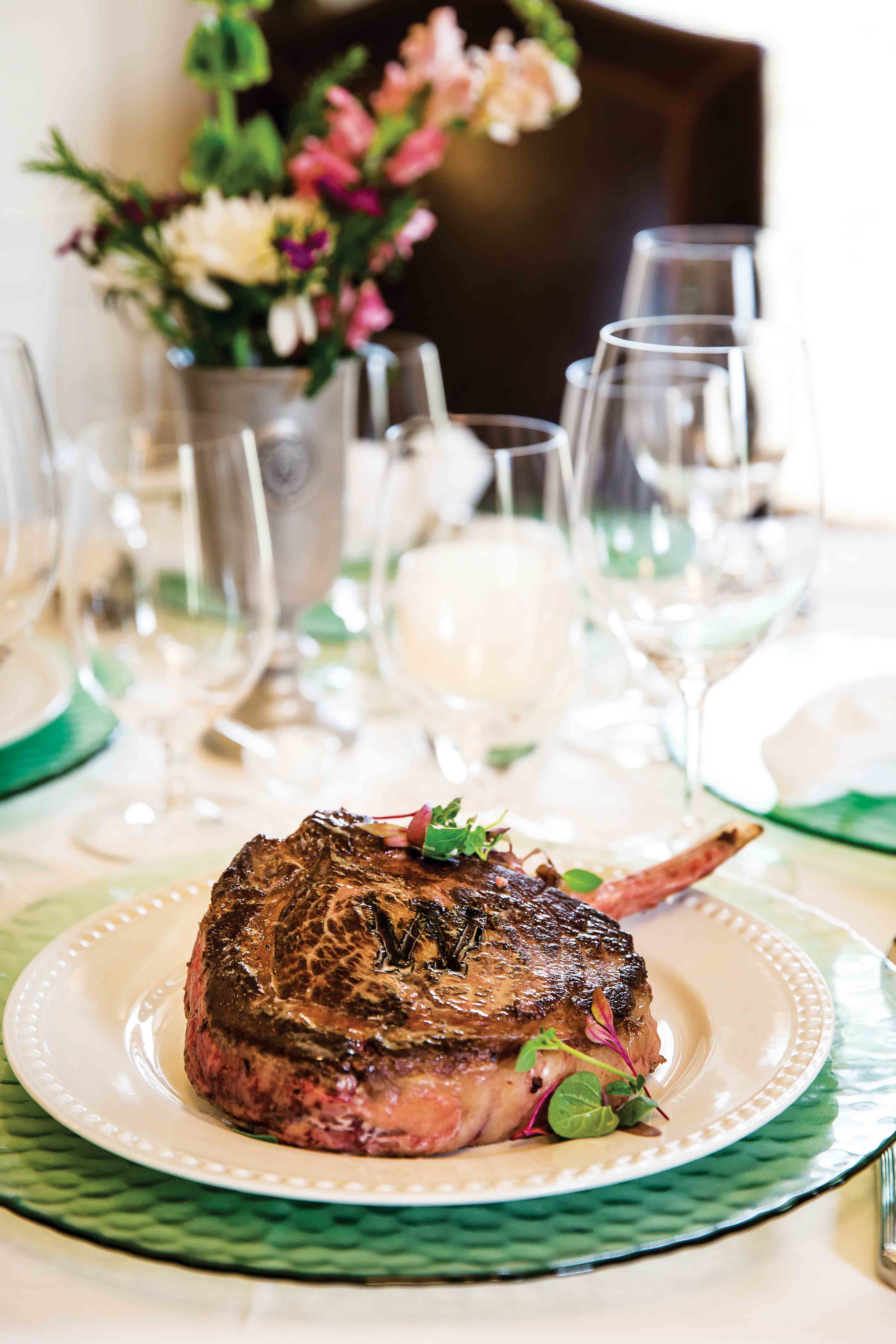 You've probably never heard of Ferdinand Wassweiler, a German immigrant who followed the rush of gold miners to the Helena area. While he was shrewd enough to claim land west of town that bubbled with natural hot springs, Wassweiler, plagued with money troubles and the lure of "get rich quick" schemes, departed into history as nothing more than a finagling shyster.
History
Wassweiler knew the hot springs would be profitable in a mining camp where gold dust was local currency. His original hot springs stood not far from the current Broadwater Hot Springs & Fitness. After selling part of his land to Colonel Broadwater, Wassweiler built a second facility in 1883. His second creation combined an Inn with a separate bathhouse where travelers as well as locals could enjoy a hot soak.
Today, Marci Andersen has restored this original 1883 Inn & Bathhouse into a fine dining experience steeped in good old-fashioned Montana history. The Inn, listed on the National Register of Historic Places, originally had 7 exterior doors for guests to come and go at their convenience. There's also the Coffin Door located on the east side, so named because in the late 1800's, it was considered bad luck to transport the deceased through your main entry. Several of these doors are still in use. The interior boasts original doors and exposed brick in the posterior dining room.
ABOVE: Owner Marci Andersen adores the brick building because it muffles kitchen noise adding to a calming dining experience. RIGHT: The welcoming area offers glimpses of just some of the architectural details found throughout the building.

Hospitality
Andersen's background is in catering and kitchen management. She says, "I like to focus on equal amounts of food, service, and atmosphere. If one of those is off, customers aren't satisfied when they come for a fine dining experience. When you walk into a place, the temperature, the smell, and the music all need to be right when people walk in the door. That's what we hope to do!"
We dare you NOT to be hypnotized by the Man Candy! A grilled peach filled with mascarpone and topped with walnuts and fresh mint tames the craving for something sweet.
An Honestly Fine Meal
The cornerstone of the Wassweiler Dinner House's menu is the steaks because Andersen says, "Montanans love a really good steak. You've got to stick with what people want." With the use of an infrared broiler, itself a rarity in Montana, steaks are seared at up to 1100 degrees. The beauty of this is the chef masters the temperature control resulting in the perfect steak. Try the cowboy cut ribeye. It's enough to fill up even the hungriest of Montanans.
Andersen also intends to create a fine dining experience without being pretentious. "I don't want people to have to Google what's on the menu," she says.  An appetizer of maple bourbon bacon, appropriately nicknamed Man Candy, is a perfect example. There's nothing pretentious about slabs of sizzling bacon materializing on your table.
The use of fresh ingredients locally sourced will provide for a seasonal menu. Andersen intends to build her own greenhouse for herbs soon. Does she have any favorite ingredients? "Everything from scratch! I'm a 'from scratch' kind of person," she says.
With history, hospitality, and an honest-to-goodness menu, we offer a hearty welcome to Helena's newest fine dining establishment! Watch for details about the grand opening and reservations on Facebook.