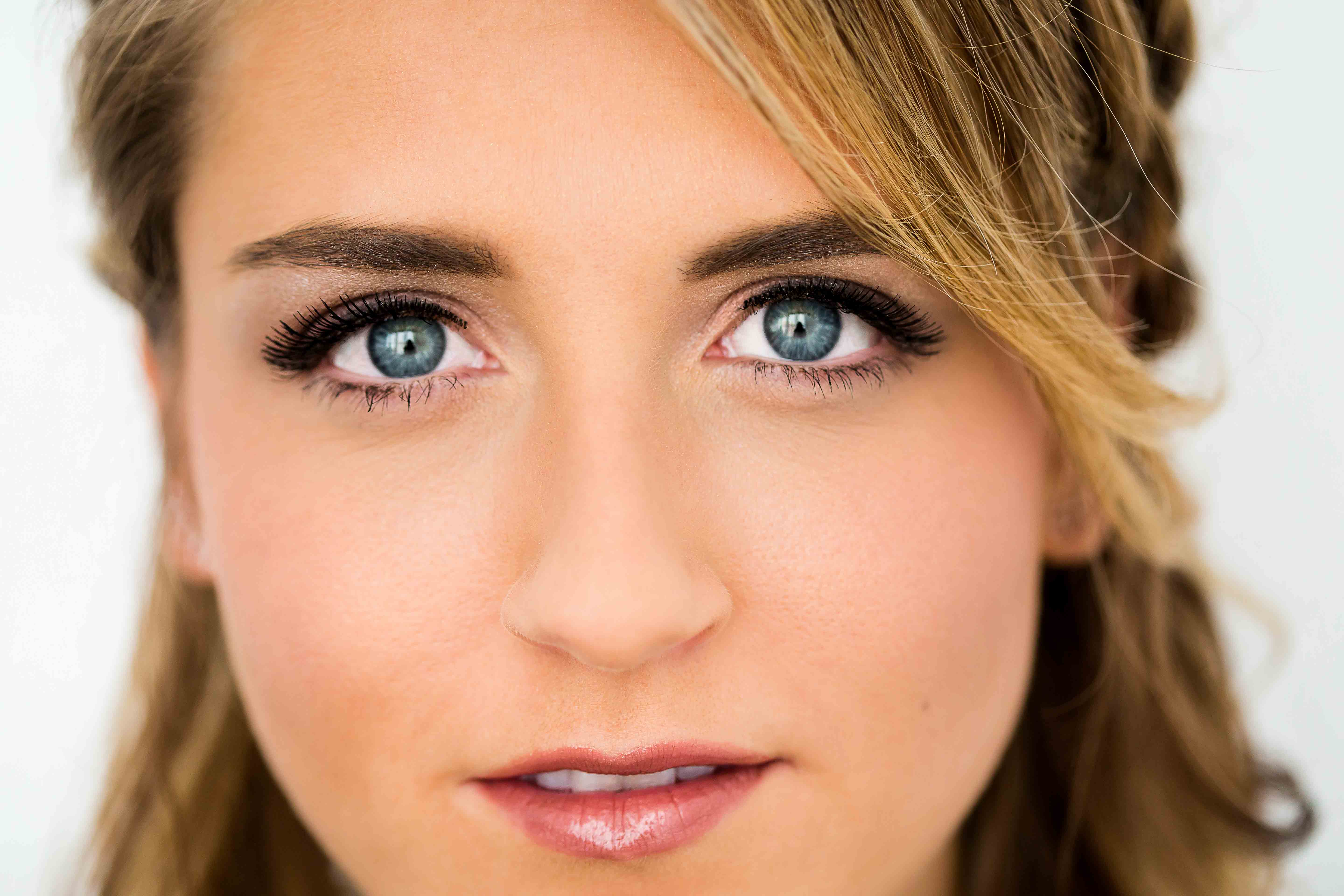 You've Got The Look
Text & Hair by Katie Rice • Photography by Jacqui Smith
Summer is finally here! Break into your summer mood with the latest trends. Heavy waterline eyeliner is out! It makes your eyes look smaller and tired at the end of the day. Keep liner away from your lower, outer, eye line and highlight to give yourself a visual face lift. Braiding and wand curls will keep your look fresh all summer.
Daytime Makeup:
Always make sure to contour before foundation, Urban Decay's Naked Skin is great selection. When it dries, it stays in place all day. I use Lira tinted moisturizer as a foundation because it is loaded with healthy moisture and sunscreen.  Some of my favorite eye shadows are pink, gold and plumb from Tarte. When shaping your eyebrows, use Youngblood eyebrow pencil for a zero rub consistant color. Too Faced Cocoa Contour will give flawless shape to your face. I used Praline Rose LipSense with Glossy Gloss to polish the look. LipSense is an 18-24 hour lip color that will stay through eating, drinking and even swimming.
Daytime Hair:
Braiding is practical and keeps your look trendy. To achieve this look, back comb your crown and curl your hair with a 3/4" barrel, starting mid-shaft. Add two loose Dutch style braids and bobby pin them in the back.
Evening Makeup:
To tune up your makeup from the day, reapply Too Faced Cocoa Contour and make those beautiful cheek bones pop! Add shimmer to your eye shadow for a romantic glow. I used Urban Decay for a smoky look. On the lower eye, apply a light shimmer eye shadow on the inner and outer eye and black shimmer in the center to achieve a liner look without going heavy. For irresistible lips, Roseberry LipSense with B Gloss. LipSense does not come off! Eat dinner and steal a kiss.
Evening Hair:
I chose a very romantic evening look for those hot summer nights after the sun goes down. To achieve, back comb thoroughly through your entire hair, making sure the back combing stays close to the scalp. This will create structural stability for bobby pin placement. Curl your hair in small sections starting at the root. Begin placing your curls at the crown first. Then, place the curls near your face next, followed by the back curls. Wrap the curls around your fingers before pinning to give the signature barrel curl look.
~ Katie is a Montana native and being a stylist and boutique owner is not only Katie's profession, but her passion. She has been a cosmetologist for 12 years, and has worked in Montana, California and Japan. She has owned Moda Amore Boutique for 2 years.  Katie raises the loves of her life, Jacky and Eden, in the Helena community.