Text and Photography provided by Studio Montage
We've had a long, harsh winter…many snow days, bitter cold, dry air, and almost no sun. Spring is a great time to do some much needed care on your skin and body. With dreams of summer ahead, start thinking about being at the lake, lots of fun photos and vacations with family and friends. Here are some great spring preps to help look your best when summer hits.
Waxing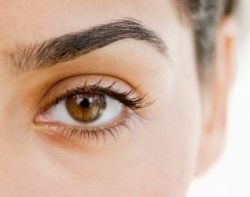 Ah, summertime. Season of swimsuits, suntans and yes, waxing. When the temperature starts to rise, the clothes come off and some serious skin starts appearing. Start the waxing regimen now so when June hits, that smooth and sleek skin will be well-adjusted and easy to maintain. Facial hair? That's a year-round commitment!
Skin
You've been out of the sun all winter, so don't shock your skin in the spring and summer with an overload of sun. Treat it to bring back that radiance and glow and, of course, do not forget about SPF.
• Aveda Tulasara Radiant Awakening Ritual – Dry Brush and Oleation Oil – Massage into skin after facial dry brushing to promote and increase microcirculation, encourage collagen production and remove dead skin cells. Oleation Oil nourishes and restores skin's natural radiance. $80
• Aveda Tulasara Wedding Masque – Wake up to radiant, wedding day skin every day. This ultra-rich crème masque brightens and moisturizes skin overnight while helping diminish the appearance of dark circles and puffiness over time. $65
• Seychelles Sand Highlighter – Be on trend with this brand new highlighter from Aveda. This beautiful, peach, bronze glow, when applied to the tops of the cheeks, brow bone or cupids bow, can add a pop of radiance and youthful appearance. $24
Hair
Yes, your hair is affected by winter weather. Get it back to beautiful and shiny with at home treatments, thermal protectants, and of course…SPF.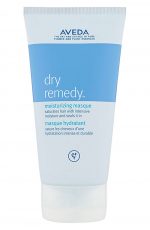 • Aveda Dry Remedy Moisturizing Masque – Give your hair a surge of moisture after a long winter. It saturates with intensive moisture and seals it in. Use once a week and feel the difference. $36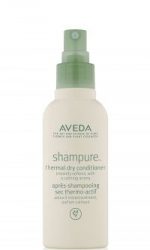 • Aveda Shampure Thermal Dry Conditioner – This new and innovative product, due out this spring, is great for non-shampoo days when you still want to use your hot tools. Apply, dry, and protect your hair from thermal damage while softening with a calming aroma.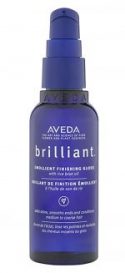 • Brilliant Spray on Shine & Emollient Finishing Gloss – Continue the trend of radiance and shine with your hair. This high-gloss emollient with rice bran oil smooths ends, conditions and imparts extraordinary shine for healthy youthful looking hair. $29