A How a Love of Racing, an old Ford pickup, Two Brothers, and 5 Principles Came Together to Challenge International Racings Elite.
Text by Shane Klippenes • Photography by Loenbro
It's the stuff that Hollywood screenplays are made of, and this one is true! Two brothers from Central Montana, go to welding school "back East" and return home to build a multi-million-dollar business with an old Ford pickup and a pair of welders.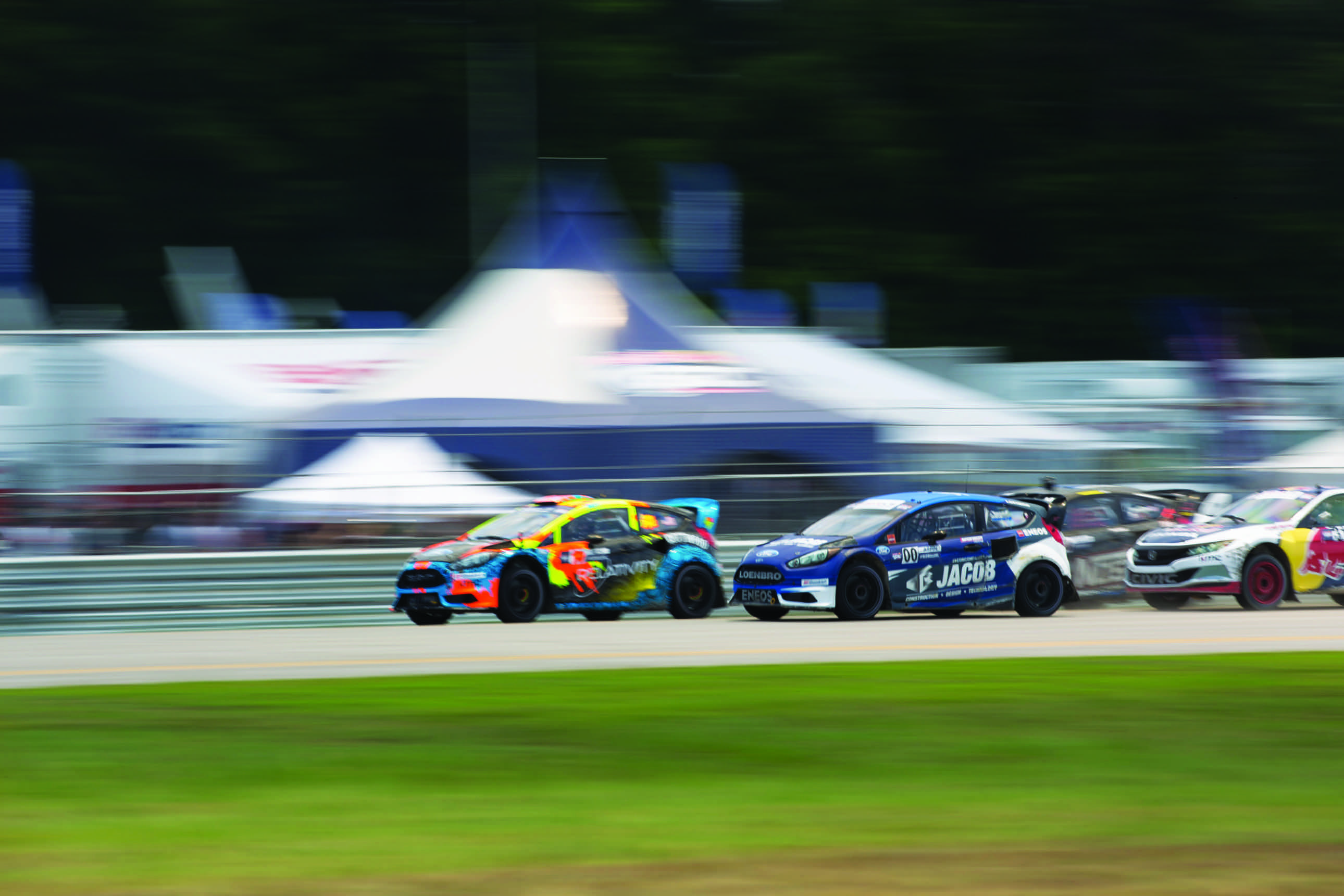 Jon and Paul Leach grew up in Sun River, Montana with a passion for racing anything with wheels and the willingness to do whatever it took to accomplish their goals. The Leach family instilled the importance of hard work and treating people well from day one, two concepts that would later intermingle with other salt of the earth principles to form the foundation of their company.
Fresh out of welding school, Jon and Paul purchased an old Ford pickup for $750, outfitted it with a welder for each of them, and went to work at the refinery. According to Jon, "At the time there were a lot of contract welders around, but we were the only ones willing to do things other than weld". When welding jobs dried up at the refinery, they found themselves digging ditches, painting pipes and a myriad of other tasks that kept them employed while launching their reputation as a comprehensive solution to pipeline problems. "We would just say yes to everything the refinery asked us to do", Paul said.
Becoming certified at pipeline inspection, painting, and insulation in addition to their core of welding expertise, solidified their place in refineries around the state and propelled Loenbro's expansion throughout the mountain west. Within a matter of just a few years, this "can do attitude" coupled with a mission to treat people right while reinvesting in the communities within which they worked, resulted in explosive growth, taking their company from a two-man gig, to a significant player in the industry, touting over 500 employees.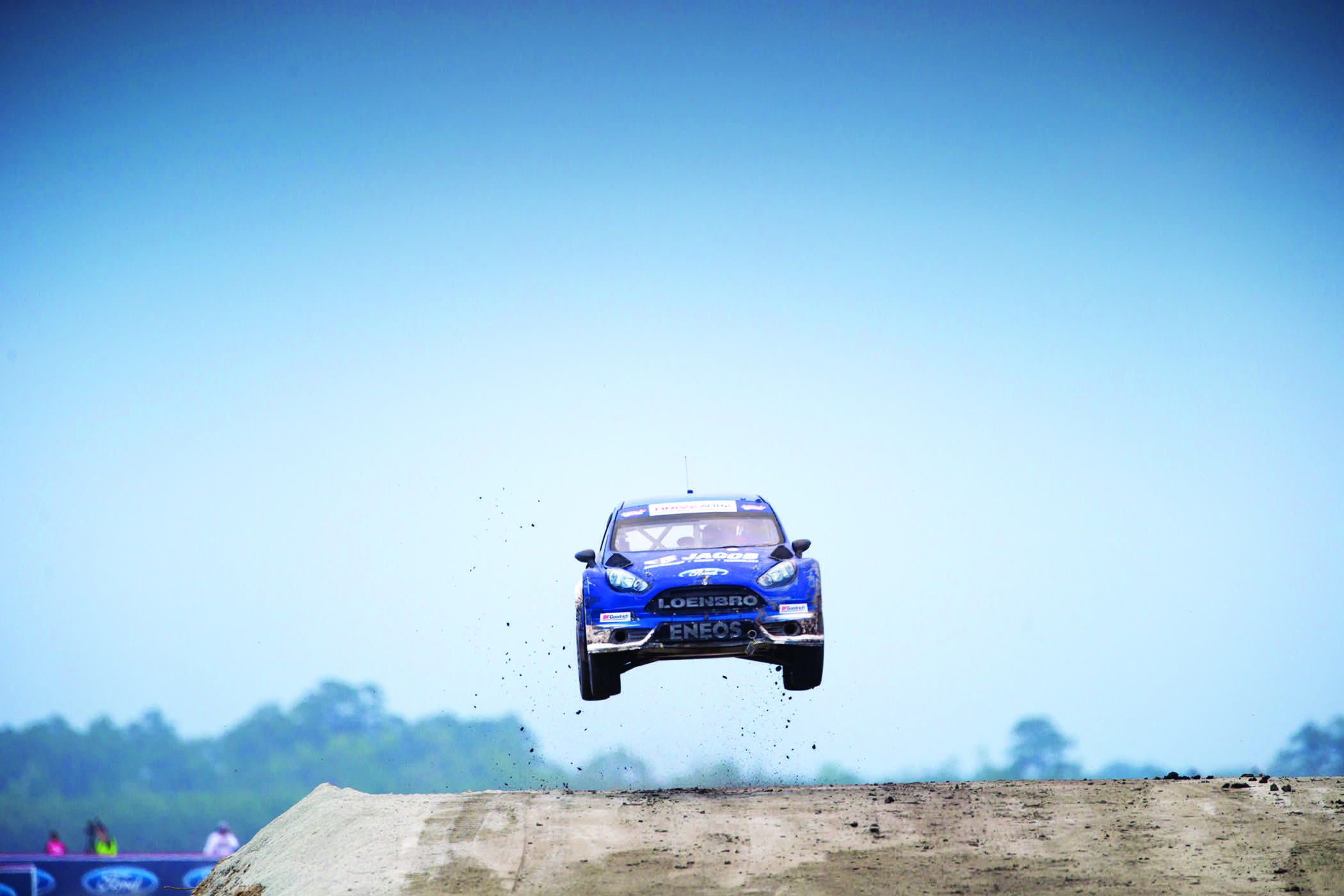 With their core business on solid footing and never content to let grass grow under their feet, the Leach Brothers began sponsoring talented dirt-track and up and coming NASCAR racer, Steve Arpin. Born in Fort Frances, Ontario to parents who fostered love for all things racing, Steve grew up racing go-carts and was running dirt-modified's by the time he was 14. "I grew up a little shop rat" says Steve, while recounting the winding road that landed him squarely in Charlotte, NC as the featured driver for Loenbro Motorsports in the Red Bull Global Rallycross (GRC) Series.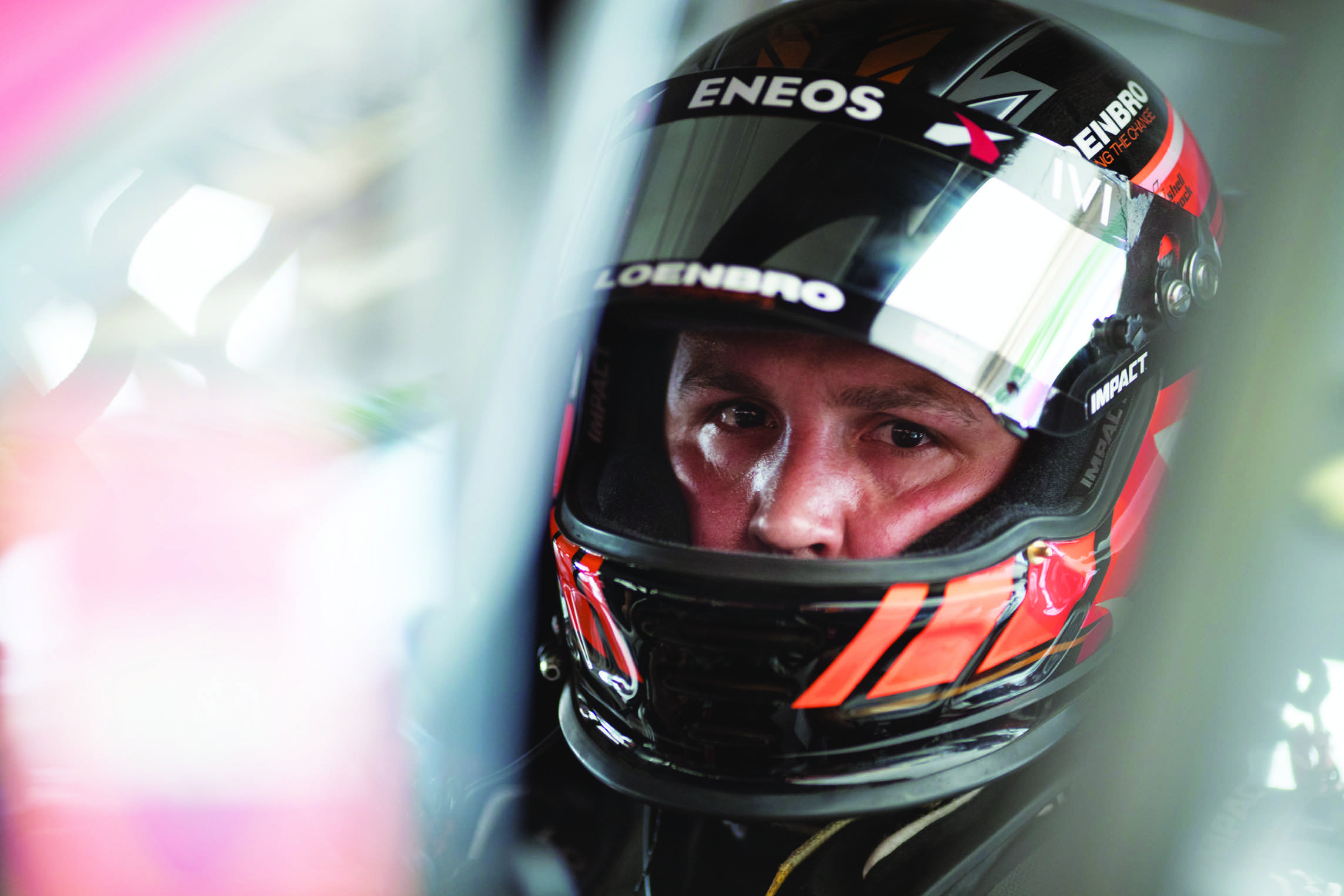 GRC tracks have been described as "some of the most diverse and technical challenges in the world of motorsport. Between half a mile and a mile in length, they feature a mixture of dirt and tarmac, as well as a 70-foot jump. Red Bull GRC tracks can be built almost anywhere, leading to incredibly varied layouts." (www.redbullglobalrallycross.com)
Drivers, owners and fans have responded enthusiastically to GRC track layouts, racing formats, and the buildout of the cars. "It is so hard to describe how fun these cars are to drive and the adrenaline rush they create out on the GRC courses" Arpin stated. "With around 600 horsepower under the hood of a Ford Fiesta, the Loenbro Motorsports #00 accelerates from 0-60 miles per hour in under 2 seconds and is like an angry wasp that is just buzzing around, ready to launch."
Although he's raced an incredibly diverse range of cars, including a multi-year stint with the Monster Energy NASCAR Cup Series on world renowned tracks like Daytona, Talladega and Texas Motor Speedway, running wide open with Loenbro Motorsports and the Red Bull GRC is clearly where Arpin has staked his future.
"Paul Leach has become a mentor to me. He's my spotter on the race track and co-owner of our team, but has also taken the time to invest in me as a person. Paul and Jon are such genuinely good people that you'd never guess they've had the financial success that they have had. They give so much back to the community that you never hear about, because they don't do it for the credit. They do it because they want to help people and do the right thing.
Notably humble and self-deprecating, Jon and Paul thrive on opportunities to invest in their core business at Loenbro and Loenbro Motorsports, by promoting other people. This selfless devotion to the advancement of others was a key in the formation of their current racing team. Global Rallycross is a competitive business, requiring a stable of experts in multiple areas to do well. The folks that came on board with Loenbro Motorsports first-year team are among the best in the industry and will need to perform as such, in order to compete against the giants of the racing scene.
"When you surround yourself with a bunch of good people, you can do about anything. We are just very blessed to have a bunch of awesome employees that make all this happen. It's gonna be fun to watch this little team from Montana go up against these huge manufacturers and give them a run for their money", says Paul.
Optimistic? Maybe; but those who have watched Jon and Paul Leach grow a 2-man crew into a national powerhouse in the pipeline industry would be reluctant to bet against the team of Steve Arpin andLoenbro Motorsports.