Written by Claire Baiz • Photos by Daphne Wade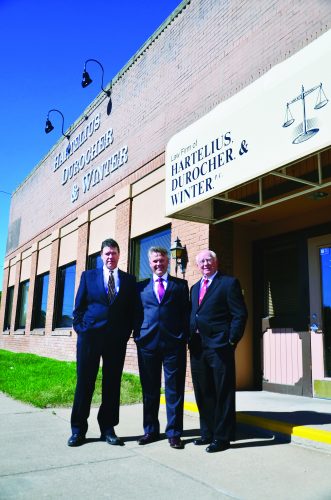 Hartelius, Durocher & Winter PC 118 6th St. South
Local Lawyers Offer Legal Advice
Hartelius, Durocher & Winter are hometown guys made good: these Great Falls High grads have been practicing law at their current location on the corner of Sixth Street and First Avenue South since 2010.
It's logical that Channing Hartelius, the firm's senior legal counsel, feels at home in a building that once housed a TV studio: whether he's dressed as Austin Powers for a charity event or making an impassioned plea to a jury, there's no denying that Channing was born to perform.
With his Bison-blue partners, Roland Durocher and Jeff Winter, Hartelius' firm represents plaintiffs from all over Montana—they'll even take clients who've graduated from Great Falls High's cross-town rival, CMR.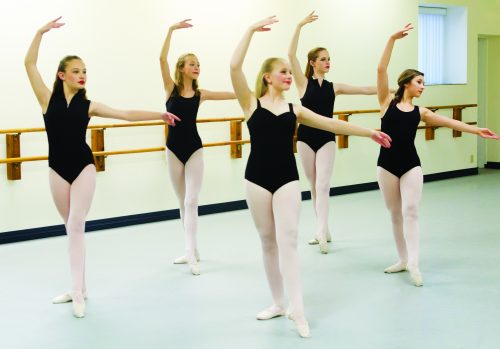 The Studio Centre, 612 1st Ave. South
Studio Centre: GF's Creative Movement HQ
Whether you want to inspire your six-year-old, clamp a rose between your teeth, or have fun working off a spare tire, Great Falls' Studio Centre will get you moving in the right direction.
Owner and director Linda Fuller, better known as Miss Linda, works with instructors Maria José Staley Ramon Ros, Sarah Dassinger and Karen Ogden. Classes include flamenco, hip hop, ballet, cheer, Pilates, tap, jazz, musical theater, contemporary, and more.
Thanks to Miss Linda, Great Falls has seen countless productions and performances— and she's taught some impressive professional performers, including Germany's Kristin Tovson, Broadway's Brett Tuomi, and Fuller's own daughter, Shannon Hudson, who teaches and performs in London.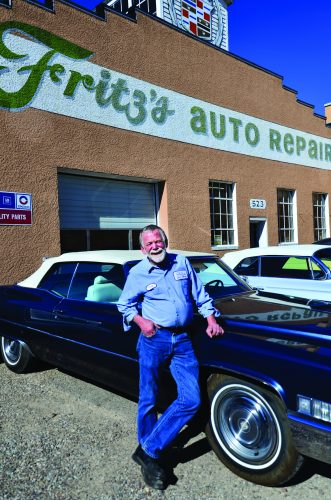 Fritz's Auto Repair, 523 2nd Ave. South
Caddy on the Fritz?
Beneath a dangling crescent wrench collection, Fritz Seitz leafs through an angled rack of repair manuals. Since 1979, this has been Fritz's podium; these are his icons and holey books.
Welcome to Fritz's Auto Repair, or…the Second Avenue South Church of the Cadillac, where pink grease replaces incense and a solid revving from a nearby repair bay gets the old Swain building to rumble 'Amen.'
Fritz and his skilled mechanics work on Cadillacs, new and old—though the occasional Chevrolet rolls in.
Seitz practices what he preaches: his Caddy collection fills two nearby buildings. "If you're going to work on a car," he grins, "it might as well be a good one."