By Hayley Leray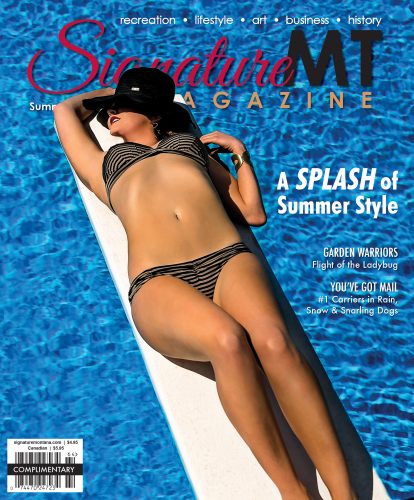 I often forget how relaxing fly fishing can be. Perhaps it's because I don't get to do it as often as I would like. I recently spent an early morning fly fishing the Smith River (I call it my "happy place") …just me, the wind rustling through the trees, and the music of the dancing water. The truth is I find my strength through fly fishing. I'm not being dogmatic by any means but life is so cluttered with one daunting task after another that time for reflection or meditation is often cast to the wayside. Fly fishing offers a challenge of leaving the day-to-day demands behind and allowing nature to set the pace. While balancing my fly rod, stripping off line and casting the fly out towards rows of trout rising to the surface to feed on the morning hatch, I realize with each cast how mind and body slowly come into balance. As the fly drifts, the noise of daily life fades and inner peace resonates from within. Yet, at the end of the day, I'm humbled enough to know the rewards of this experience are not measured in the bounty of the days catch but rather in the experience of slowing down and taking in the magnificent surroundings… finding a rhythm in seeing, hearing and breathing. I can't think of a better way to escape and recharge.
If you can't escape to that secret fishing spot, then why not relax with this issue of SignatureMT. We have a lineup guaranteed to whet your editorial appetite. We jump in wings first as we head to Valley Farms in Helena for a look at how ladybugs are utilized in pollinating and controlling insects versus conventional insecticides, and something's abuzz with another winged pollinator. Smoot Honey Company takes us inside the hive for a closer look at the honey bee and its keepers. Quarter Horse breeder Gary Hoovestal shares some insight into the tricky business of breeding race horses and the odds of winning. Huckleberry season is nearly here and like greedy baby bears, Montanans can't wait to sniff out these intensely-flavored, purple and black berries. From cocktails to cakes, be sure to check out "From the Kitchen" as we dedicate the entire section of recipes to this little nugget of purple goodness. Battling the elements is no job for the weak and weary. Find out how the perseverance of the Electric City's U.S. postal carriers has earned them a number one ranking in the nation. Finally, join us for a trip down memory lane as we introduce a new section to the SignatureMT family. "Memory Lane" captures priceless stories and wisdom that might otherwise be forgotten.
Of course this is just a sampling of what to expect in the summer issue of SignatureMT. So, as you set out on your journey to recharge your batteries, whatever that may be, be sure to pack this magazine. You'll be glad you did. Enjoy!