Sighting at Local Coffee Shop
Text by Holly Matkin • Photography by K.C. Kreit
Do you know how many shipping containers come into the United States every day?" asks Great Falls architect Phil Faccenda. "Twenty thousand. Twenty thousand every single day – stacked up like skyscrapers in the shipping yards."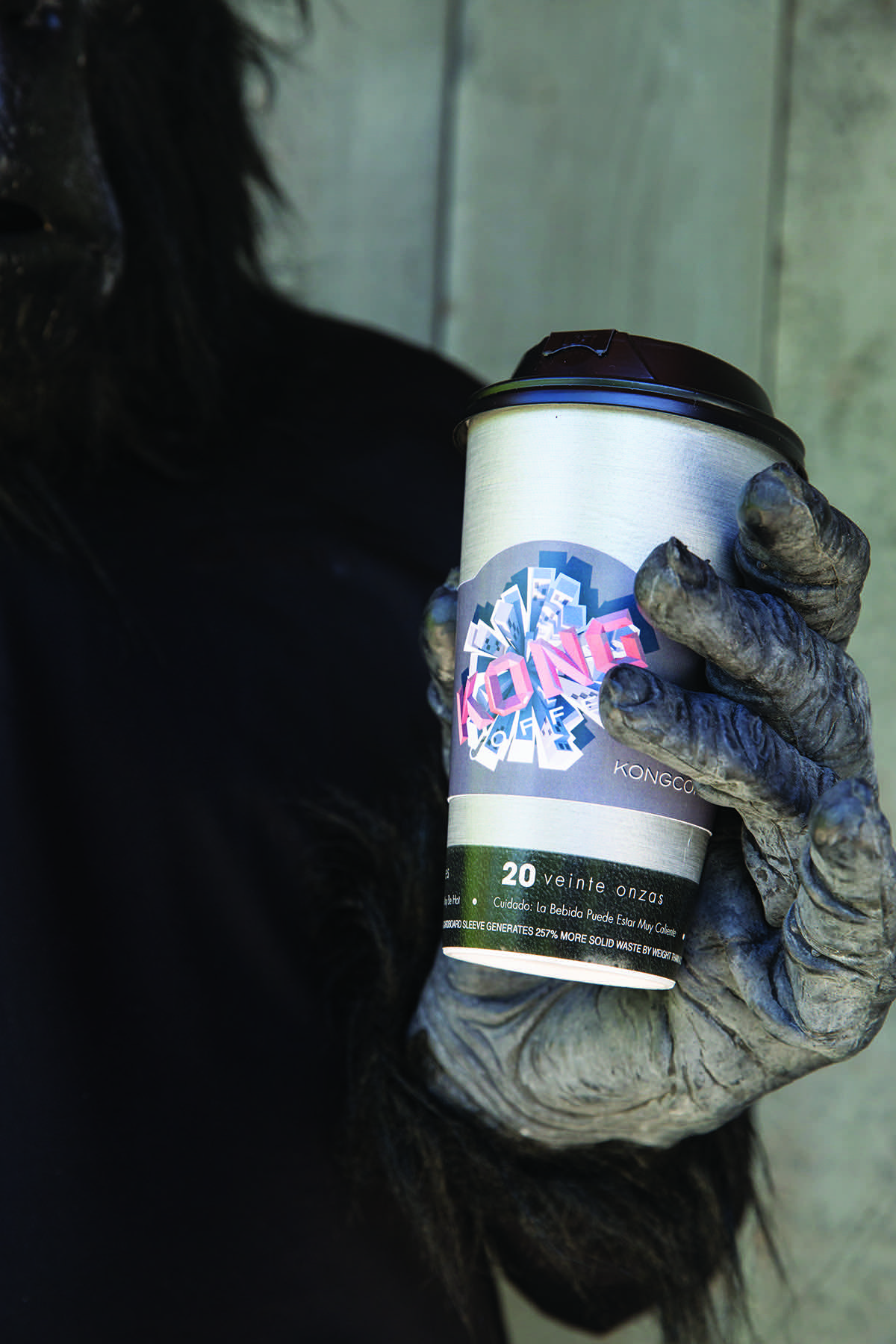 Many of these containers are recycled and returned to other countries to be rebuilt and reshipped, but others remain unused, piled up in the yards.  Instead of leaving them as waste, innovators like Phil have recognized the plethora of vacant containers as a source of sustainable, green architecture.
Taking on the Challenge
Approximately two years ago, Phil and his company, Faccenda Architects, were developing a plan to create college dormitories using half the budget of traditional construction. "We found places like France and the Netherlands where they are using shipping containers for dorms," he explains. "We built off that idea, made up plans for very functional living spaces, and created a presentation that fell within the lowered budget requirements."
The more Phil learned about the benefits of building with discarded shipping containers, the more he began brainstorming ways to create a business of his own. And if ever King Kong and shipping containers had anything in common, it would have to be Phil.
Hollywood Meets the Electric City
When Phil and his team began developing plans to create a drive-thru coffee shop, they knew it would have to stand out. "We decided to use three twenty-foot shipping containers side-by-side, with two ten-foot containers stacked on top," he explains. "The structure will then be clad with metal siding material to reproduce the look of the Empire State Building."
And who will be hanging out at the top of the building near the antennae? Well, a ten-foot replica of King Kong, of course!
"It turns out that when the original King Kong movie came out, no one trademarked the name," Phil says. "We were able to apply for a Kong Coffee trademark and are now registered both in Montana and nationwide."
A Brew Above
"Our coffees begin with the best coffee beans from all over the world, which are then roasted in the finest Italian tradition," the Kong website notes. "Just like our namesake Kong, we can be bold and strong, but we alsohave a compassionate side for your most sensitive times."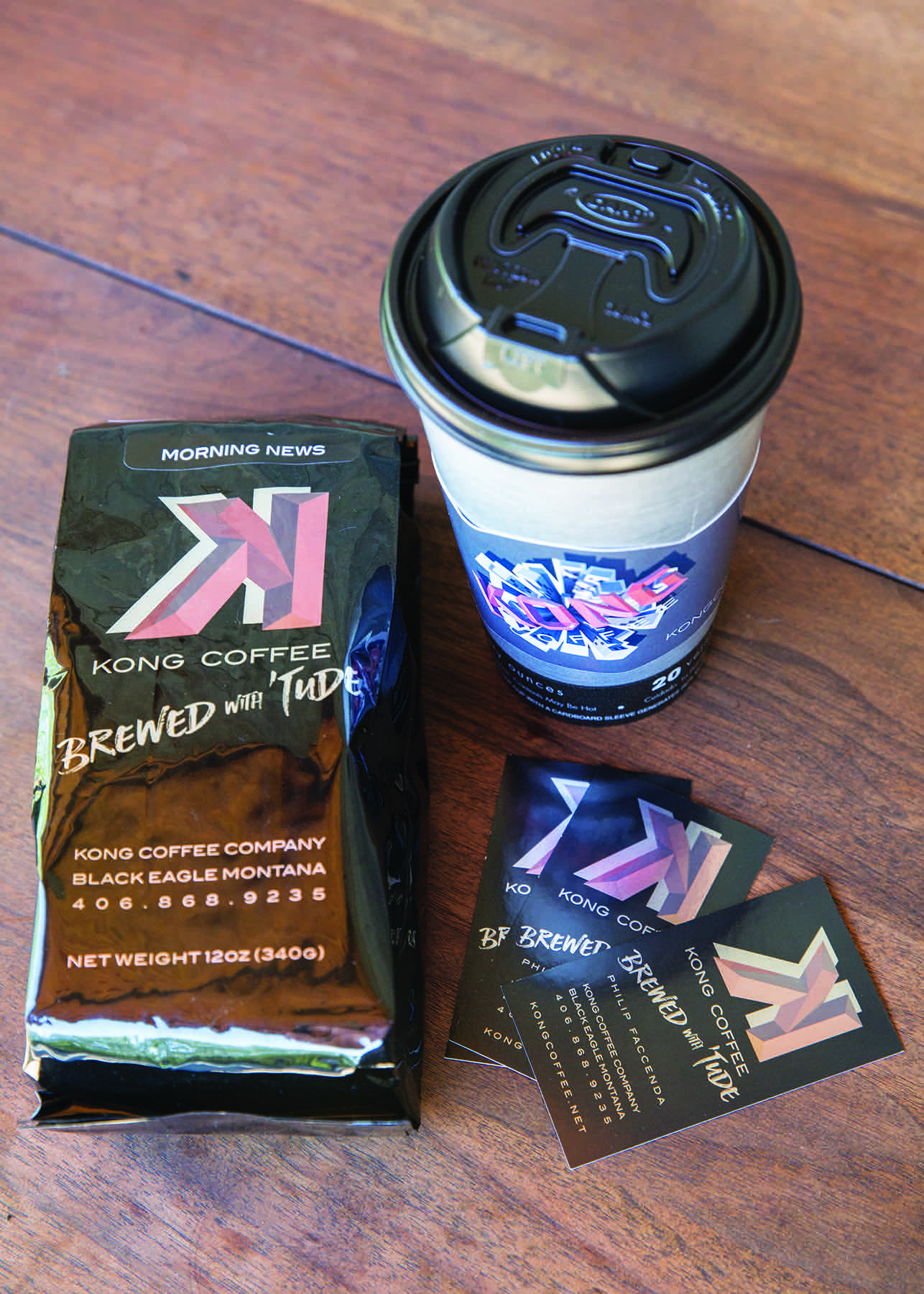 But Phil believes its more than fantastic beans that sets Kong Coffee apart. "We use only Source Giant Springs water for our brews, which will be held in 400 gallon tanks in the second-level shipping containers. We are the only ones doing it, and the water makes a huge difference in the taste of our coffees."
Kong Coffee's fixed location will be somewhere in the area of the college and hospital, but Phil's business plan doesn't stop there. "We have a 1959 Chevy step-side van and a customized snow cone van from 1957. The first van will be operational by mid-August, and the second one not long after. We also want to develop an app so customers can place their order, pay for it, and have it ready to pick up by the time they reach the window."
For more information or to try Kong Coffee before the ape hits town, check out www.kongcoffee.net