Feast Your Eyes at Feather Your Nest
Text by Claire Baiz • Photography by Marcus Serrano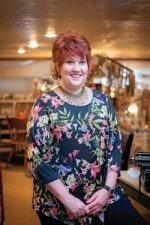 "Treasures walk in on a daily basis," says Kandy Zanto, owner of Feather Your Nest in downtown Great Falls.
That doesn't mean Zanto sits around. She goes to auctions, estate sales, and other local shops. She even makes house calls. "Wherever I go—in person or online—I find fun things and great stories."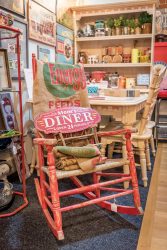 "People are much more aware of the resale values of their items than they used to be, thanks to the Internet. It's a great time for savvy buyers. We're in a cycle where young people are not clamoring for collectables. This generation, is minimalist," Zanto pauses, "…for now."
There was a house fire at the farm where she grew up, so Zanto has few family heirlooms: instead, she fills Feather Your Nest with antiques that remind her of the old homestead.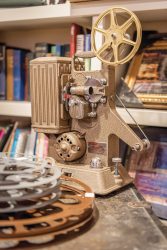 Zanto never has "a typical day." She might fill in on the sales floor, but she's usually running the show from the back room or the back of a panel van.
Her advice to any Great Falls entrepreneur? Be in it for the long haul. It wasn't that long ago that a woman walked in, thinking that Beckman's, which occupied the space from 1889 to 1990, was still in business. "It takes awhile for folks to find you. Pay attention to what works and keep reinventing yourself."
What's the one thing she'd change? She'd make our grandmothers bigger. "If only vintage clothes were not so tiny!"