Smelter Avenue Financial Hub
Text by Clair Baiz • Photography by Daphne Wade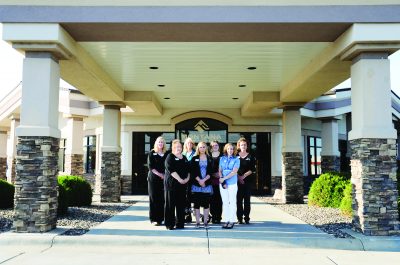 Montana Federal Credit Union, 1540 Smelter Ave. NE
"The north office? It's a close-knit group," says Becky Timmons, vice president of marketing for Montana Federal Credit Union. The building got a facelift this spring, but it remains their most intimate location.
Along with loan officers, tellers, drive- thru lanes and an ATM, there's a popular "no fee" coin machine, affectionately dubbed 'the piggy bank drop'. "It's fun to watch kids drop in their dimes, quarters and pennies."
A big draw for their Smelter Avenue location is Kari Grassman, a loan officer who's been there "since day one," Timmons says. "Kari generates a lot of loyalty."
On the Friday before Thanksgiving, doors open early to offer personal loans at very low interest rates, which go up through the day. "We're busy. There's lots of traffic on that side of town," says Timmons.
Roxy's Essential Scents, Soaps and Scrubs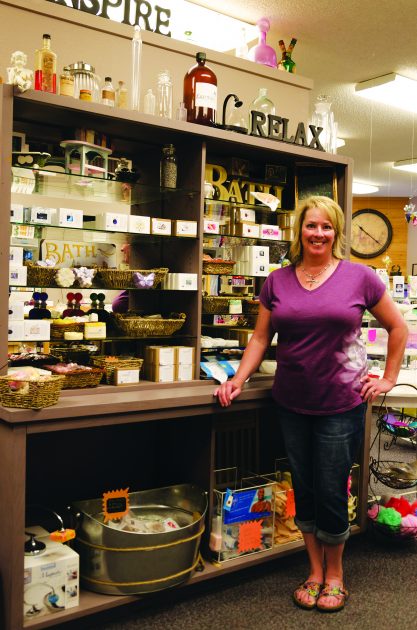 Escentuals, 525 18th Ave NE
Roxy Pinsonneault was decades ahead of the essential oil craze, developing lip balms and simple remedies for her sons back in the 1990s.
Her passion is an essential part of Escentuals, a thriving small business. From bath bombs to sugar scrubs, bar soaps to creams, Roxy beams, "it's all made here, by me." Her husband Brad, who works at Pierce RV, is her guinea pig for Escentuals' guy-oriented stuff. "He's been a good sport so far. His favorites are Stud Suds and Man Bar."
Though the website generates sales, there's no substitute for a visit to Escentuals, which is open Tuesdays through Fridays, noon to six, and the first and third Saturdays of the month.
Some Escentuals skincare is also at Healthy Horizons, where one of Roxy's early formulations, an acne soap, is still a best-seller.
Bullets Over the Big Sky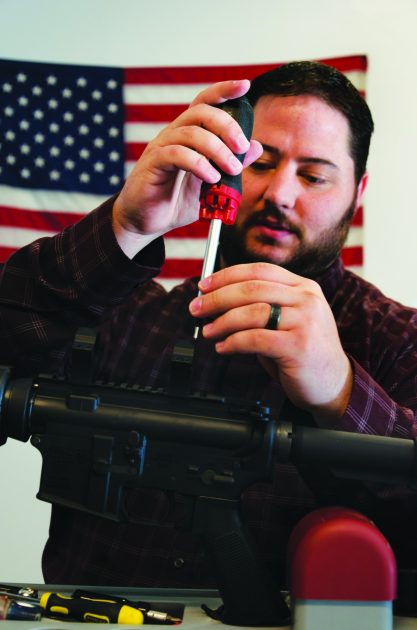 Big Sky Ammo and Reloading Supply, 528 Smelter Ave NE #7
"I've always loved guns and the shooting sports." For Blake Anderson, sharing his skills is a great part of owning Big Sky Ammo and Reloading Supply. This Great Falls native and former US Army combat medic offers ammunition and reloading equipment along with concealed carry and how-to classes.
About half of Big Sky Ammo's customers are experienced reloaders; the other half are new. "With a beginner's set up at about $200," Anderson says, "it's so much cheaper to shoot if you reload. Experts like to customize their cartridges, so they know what they're shooting."
Business is hopping year round, though demand varies from season to season. Autumn is for hunters, handgun sales spike in winter, and warm weather means Montana prairie dogs take their chances.