Text by Claire Baiz  •  Photography by Phil Procopio
It figures that a guy who graduated from the school of hard knocks wound up working with wood, and the gal who hired him, years ago, is now splitting time between two careers.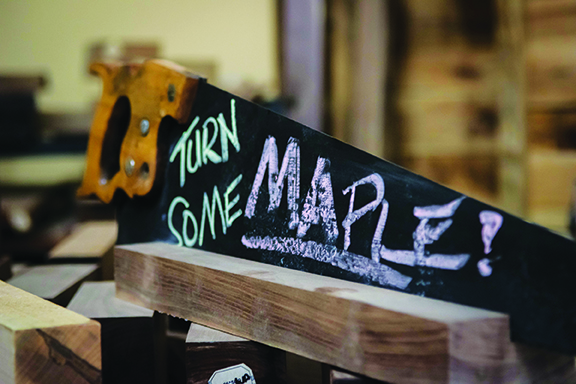 Chris and Susan Crocker's business, The Good Wood Guys, located in the old Hodges Plumbing complex off 8th Ave. North, serves contractors, hobbyists and homeowners.
Chris, a trained millwright, machinist and fabricator, palms a photo of a bulbous, barky lump. "Production mills don't want this wood…It will make spectacular oak burl," he beams. "We specialize in the unique and different, mill direct."
Susan, who worked in advertising and retail management, met Chris when she hired him as an archery expert at Scheel's. Years later, they reconnected and re-educated themselves. Susan still teaches English at Great Falls High, but Chris is too busy to teach college chemistry.
With ash, cherry, oak, hackberry and other hardwoods stacked and leaning against every wall, wrapped chocolates in an open jar, and a mahogany-brown mascot, this is the best treehouse in town.